The June Giveaway is super easy to win. Perhaps it's because as we enter the lazy days of summer I know that we're all wishing we had a little less work to do. Here's what's up for grabs:
Benefit Cosmetics One Hot Minute Bronzing Face Powder, $30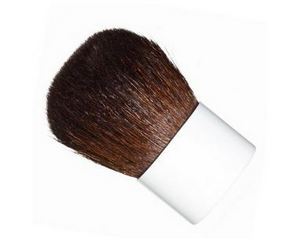 Bronzing Brush, $22
Basically, if you're a follower - you're eligible. Here's the catch! We won't do the giveaway until we have 60+ followers. Once we have 60+ followers we will do the giveaway. If that is completed by the end of June, the winner will get a bonus gift to be disclosed at a later time. Here's a hint...it fits in with the "bronzed" theme.