Neutrals have always been in - but this season keeping your whole look neutral that is no longer understated but completely on point! There are so many ways to perfect this look - whether you throw on a sand colored dress, a pair of perfect sandals, or a classic top - you will look fabulous.
I'm always trying to find a romper that I can rock - and it's been extremely difficult. However, I'm a big fan of this simple one from IRO. What I love about the look (as with any neutral) is that you could take it so many different directions. Throw on a colorful scarf or bold accessories to wear it out, or tone it down with flip flops to wear on a day out.
IRO Karia Romper, $235
I'm also a huge fan of this great top from Gap - for only $59.99 it's a classic top that you can pair as they have here, with a great pair of shorts, throw on a cardigan - so much versatility!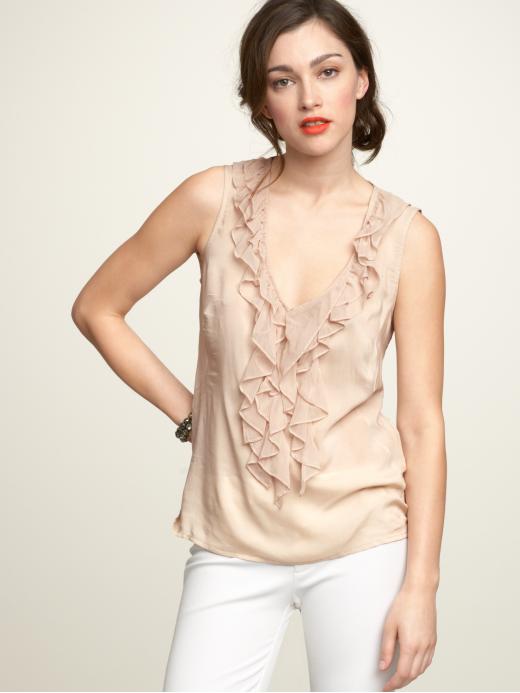 Gap Cascade Trim Top, $59.95
Old Navy also has some fabulous neutral sundresses that are great for the summer! I stumbled upon this crocheted look (another monthly favorite...) and I think it's great. Accessorize with gold pieces to keep it neutral or throw on a belt and colorful accessories to bump it up!
Dumpling Dress, $24.95
So simple, so chic, so versatile...no problems!