So, since I love to try new things around here I've decided to start a new monthly topic. This one will be something that I come up with, but I'm hoping that every month you all will start e-mailing new questions to answer about the latest and greatest in fashion and beauty. So send your thoughts my way at
info.thenerdyfashionista@gmail.com
.
Okay, my first "If I had..." topic is going to be, "If I had to wear the same designer for the rest of my life what designer would it be and why?"
Well, you might be surprised by my answer. The easiest and most expensive choice would probably be Chanel or Louis Vuitton but unfortunately, I am not a narrow shouldered, size A cup, French woman who weighs 105lbs. If I was, I would totally rock those tweed lady jackets like it was nobody's business. However, I'm shapely and my style has to reflect that. There are some styles that you will try to wear throughout your life and it just won't work. Case in point for me - pencil skirts. Ha. More like ankle skirts for me! It's okay, I get by.
However, my choice would be Diane Von Furstenberg. I wouldn't necessarily say that she's my favorite designer. In fact, I often find myself eyeing lines like Pamela Roland and Cynthia Rowley on the runways and then have to kindly remind myself that I am not 6' tall and 110lbs. That's why I like Diane! She looks like a "normal every day woman" (in designer standards) and has more of a shape to her than most. Don't get me wrong, some of the best designers are men...but sometimes I catch myself saying, he obviously has no idea what it's like to design for a WOMAN! Those were always my favorite challenges on Project Runway when they realized that their pixie models were replaced by a size 10 teenager ready for prom!
Diane with Oprah
Diane has always been known for her phenomenal dresses - especially the wrap style. Seriously, those dresses work better than Spanx! They bring in the waist and hit at the perfect length. Plus - these dresses have versatility! Wear it to work, a summer wedding - you name it! This dress can be styled for any occasion. My favorite is the Julian - and right now the Vintage collection has fun prints that bring bright color and throwback pieces that are to die for! The up front price may seem expensive, but compared to other high end designers DVF is quite affordable - and if you pick the right piece it will be timeless!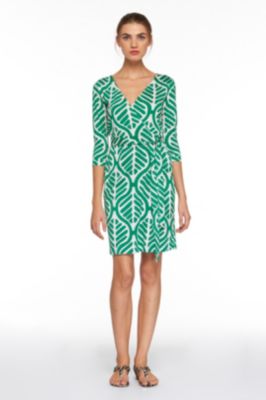 Julian Wrap Dress, $325
Recently, the DVF team has emerged with shoes, bags, and accessories - including a fine jewelry line! And let me tell you - very few pieces would I pass up on if I had that magic debit card I keep hoping will show up in the mail. Here are some of the current pieces I have my eye on.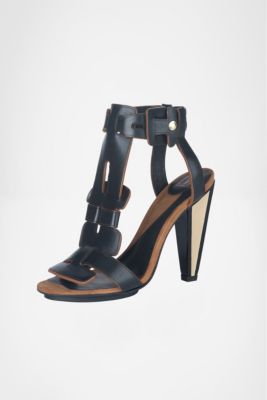 Irene Sandal, $335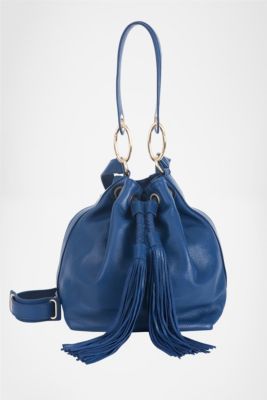 Large Penny Bag, $695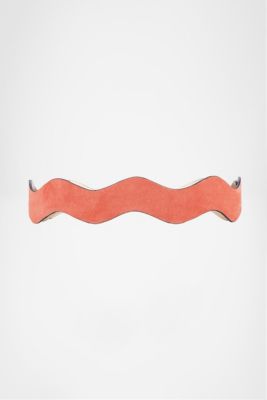 Ondine Suede Belt, $165
So there you have it - the designer that I plan to live...and be buried in. Assuming that the line is still around when I'm like...100 years old.