During the summer - anything goes! So when it comes to color we tend to go all out. The accessory that is easiest to change up is your purse so it's no wonder that designers emerge with bright and bold pieces this time of year. I have to admit that I'm a sucker for these bags, and there are a few brands I always turn to when I want to change it up.
One of my favorite brands for sophistication and color is Kate Spade. The brand takes simple silhouettes and makes them stand out by providing bright and bold colors or patterns that are extremely unique. I'm a big fan of this leather Anisha. If you like green - this is the season for you. It has emerged as the palette for almost every designer. This bag still overs a structured silhouette but the color makes it instantly fun.
Kate Spade Chrystie Street Large Anisha, $445
Another brand that offers a great collection of bright and fun handbags is Tory Burch. Almost every girl loves the satchel bag - and the current Robinson collection offers a piece that is available in a gorgeous yellow. Still versatile, still spacious, but fun!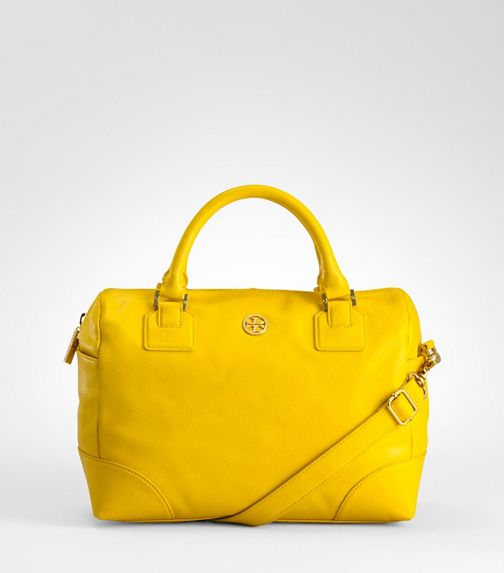 Tory Burch Robinson Satchel, $550
And of course, who could leave out Marc by Marc Jacobs when it comes to color? If you are looking for a certain color - turn to this brand. It's youthful and fun while still providing practical and functional bags. I love this teal color - magnifique!
Classic Q Hillier Hobo in Reef Blue, $398
How can you say no to color? It's cheerful, it's beautiful - and it will get noticed!