As Joan Rivers said on Fashion Police, "who would have thought Sinbad had it right all of these years?"
Well, bold and bright separates are in right now - and the bolder the combination the better. Stars have recently been shown pairing purple pants with orange tops - and making the best dressed lists! If done right, this look can be exceptional!
Joe Jonas ex, Camilla Belle
One of my favorite sites,
Shopbop
has dedicated an entire lookbook to this trend and here are some looks that I am dying to emulate!
I'm obsessed with how chic and fun this Rachel Roy blouse and skirt look together. It looks like the perfect look to hit the town on for a casual luncheon with the girls. Unfortunately, most of us aren't on the Real Housewives of (Insert your city here) so we can afford $700 on a "social" outfit. So here's how to mimic this look for less.
Frenchi Silky Sleeveless Tunic, $32
Express Quilted Wristlet, $15.90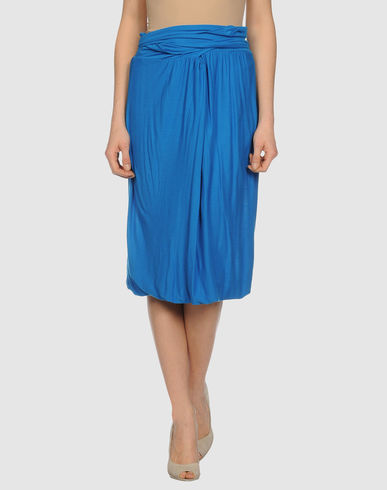 T-Bags Skirt $160
Another look from the look book that really stood out to me was this gorgeous purple and pink ensemble. Now as most of you know, purple is my favorite color so perhaps I am a bit biased. Again, a bit expensive for the girl on a budget.
So here's how to achieve the look for less.
Purple Skirt, American Apparel - $54
Clear Frame Sunglases, $16.99
Loft by Ann Taylor Woven Back Pullover, $20
So say hello to brights and jump on the bandwagon. This is when my engineer mind needs to walk out the door and my very minute artsy side needs to take over - the more eclectic the better!